Advanced Bloodstain Pattern Analysis Workshop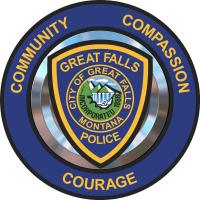 July 27-30, 2020
Great Falls Police Department
112 1st Street South
Great Falls, Montana 59401
This 32-hour workshop is designed to reinforce the foundation of the basic BPA course and expand the student's knowledge of bloodstain pattern analysis.

The advanced course is designed with specific practical exercises which relate to actual BPA casework. Documentation, examination of bloodstained clothing, working from photographs are a few of the topics to be covered in this workshop.

COURSE TOPICS INCLUDE:
Basic BPA review
Physics and Fluid Dynamics
Documenting bloodstain patterns
BPA from photographs
Examination and documentation of bloodstained clothing
Complex bloodstain patterns
Emerging technologies
OSAC update
Outdoor and vehicle crime scenes involving bloodstain pattern analysis
Report writing and testimony

INSTRUCTOR(S):

Michael J. Van Stratton, Laboratory Director (Retired), Kansas Bureau of Investigation.
Mike has 36 years of experience in BPA and has taught basic and advanced bloodstain pattern workshops for more than 27 years in 24 states and Canada.
Kevin R. Winer, Chief Criminalist Supervisor, Kansas City Missouri Police Department Crime Laboratory.
Kevin has 19 years of experience as a bloodstain pattern analyst and has taught basic and advanced bloodstain workshops in 9 states. Kevin is the Chair of the BPA Research Task Group for the BPA sub-committee within the OSAC (the new SWGSTAIN).
Fee includes training material, laboratory manual and a flash drive.
Contact Lt. Mahlum for lodging recommendations.
Contact:
Lt. Doug Mahlum,
Great Falls Police Department